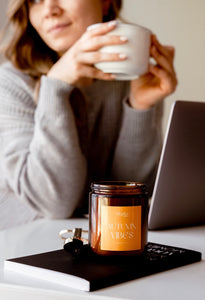 Candles have long been cherished for their ability to create a warm and inviting ambiance in our homes. Whether it's a quiet evening alone or a festive gathering with friends, the soft glow of a candle can instantly transform any space. However, there's more to candle care than simply lighting and enjoying them. One essential aspect of candle maintenance that often goes overlooked is trimming the wick. In this blog, we'll explore why trimming your candle wick is important and the numerous benefits it brings to your candle-burning experience.1. Safety First:Trimming a candle wick is not just a matter of...
---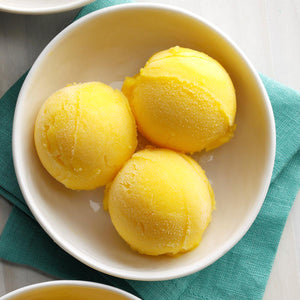 Have you ever experience that cozy feeling of being at home and suddenly craving something sweet? Well, look no further because this mango sorbet does not disappoint!  Since my family absolutely adores this delicious treat, I wanted to spread the love and share it with you as well. It's a tasty delight that is sure to bring joy to your taste buds!   Here's a simple recipe for making mango sorbet using frozen mango, honey, and lime juice:Ingredients:- 3 cups frozen mango chunks- 1/4 cup honey (adjust to taste)- 2 tablespoons lime juiceInstructions:1. Place the frozen mango chunks, honey, and...
---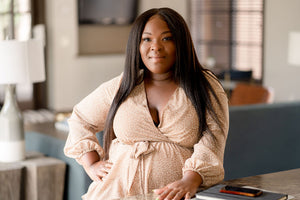 Being an entrepreneur requires a lot of hard work, dedication, and resilience. It's essential to maintain a healthy work-life balance to avoid burnout and maintain your overall well-being. If you are running a business as a mom, wife, sister, friend and everything else in between can be so daunting! If you find yourself feeling run down at the end of each day, that is a sign that you are indeed burnt out and it's time to switch it up!  when you don't feel good it pours out into your home life, business life, and relationships. Take care of yourself and...
---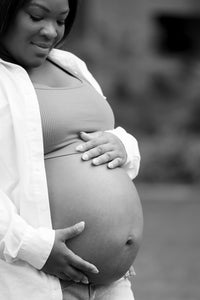 I could not let the year end without wishing you all a Happy New Year and thanking you for allowing me to create candles that filled your homes with memories, and gifts for your loved ones that warmed their hearts. This year was hard for many of us but I hope that you took the time to give yourself grace for being resilient and pushing through any obstacles. I am so proud of you!  My heart is filled with so much gratitude and I am so happy that you all are a part of this journey with me. This year...
---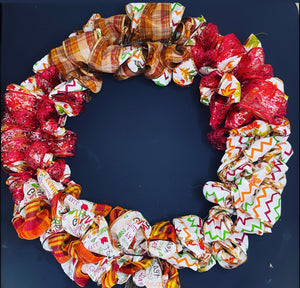 Happy Fall Yall!!  Okay it is finally the most wonderful time of year! FALL I am such a fall lover! it is so fun to decorate and take out all of the cozy blankets and decor. One of my most favorite things to add is a fall wreath to my door. but I also love a Christmas wreath, and a spring time wreath, anddd a summer wreath! having decorations for every single season can easily take up so much space and become very expensive which is why i would like to share with you this fun DIY ribbon wreath that...